Exhibition report ▏Opening a new factory in Vietnam? Old factory upgrade? Find the integrated application technology of Boshuo painting!
The biennial Vietnam Woodworking Machinery and Furniture Accessories Exhibition (hereinafter referred to as VietnamWood 2019) opened on September 18 at the SECC, Saigon Exhibition and Convention Center, Ho Chi Minh City, Vietnam. The aftermath of the Shanghai International Furniture Production Equipment and Woodworking Machinery Exhibition that has just ended has not yet dissipated. Boshuo has strongly moved to VietnamWood 2019 in Vietnam. At the booth E53 (Hall E), the dual-servo cross-direction spraying technology-B3 spray paint machine, Comes to realize the smart and environmental protection of the home furnishing company!
Richfruits Intelligent Spraying Equipment
---
Meet the needs of smart painting in Vietnam
As a large number of Chinese export cabinet home furnishing enterprises migrate to Vietnam and local Vietnamese home furnishing enterprises have upgraded their demands, the requirements for automation and standardization of panel furniture coatings continue to rise. At the same time, the requirements for coating effect, efficiency and stability are different. The degree of improvement.
Richfruits has accumulated 16 years of "integrated coating application technology" for enterprises from the production line evaluation, field visits, factory layout, process break-in, field application, training on-line, post-service and other comprehensive solutions A series of problems encountered during the line, providing one-stop service.
▍▍Richfruits B3 automatic painting line is the most suitable for painting equipment of Vietnamese household enterprises
First look at a few data you are interested in:

· Production efficiency: 1600m / 8h

· Paint utilization rate: 85% -90%

· Paint recovery rate: over 98%

· Product pass rate: 99.8%

· One line replaces 12 painters

· Cleaning and maintenance: 10min

▍▍Excellent paint effect
Inverter air inlet and outlet air flow management system, dual-servo cross-direction spraying technology and stable painting speed reduce the influencing factors of the board in the painting process, ensuring excellent painting effect after painting.
▍▍Improvement of efficiency and effectiveness
Richfruits's automated spraying equipment can output stable and continuous large quantities, standardized operation greatly improves spraying efficiency, reduces paint consumption, and reduces labor costs and management costs.
▍Richfruits's intelligent spraying equipment has attracted much attention from Vietnamese household manufacturing companies
Many Vietnamese home furnishing companies came to Boshuo's exhibition to learn more about "integrated coating application technology" and smart reciprocating spraying production lines. Boshuo's participation in this exhibition attracted the attention of Vietnamese home furnishing companies.
Hit the scene
---
Vietnamese home furnishing companies came to understand the situation
In order to solve the remoteness of the region, the language barrier, the requirement of proficient production skills, and the timely after-sales service, Richfruits established the "Richfruits Vietnam Service Point" in Vietnam.
Địa chỉ(Address):
Khu chung cư Sora Garden thành phố mới thủ dầu một Tỉnh Bình Dương Việt nam
(Sora Garden Apartment in Binh Duong New City, Vietnam)
Điện thoại(Contact):
+84 0373785647
You are welcome to come and consult. Boshuo's pre-sales and after-sales engineers will escort you for using Boshuo products in Vietnam.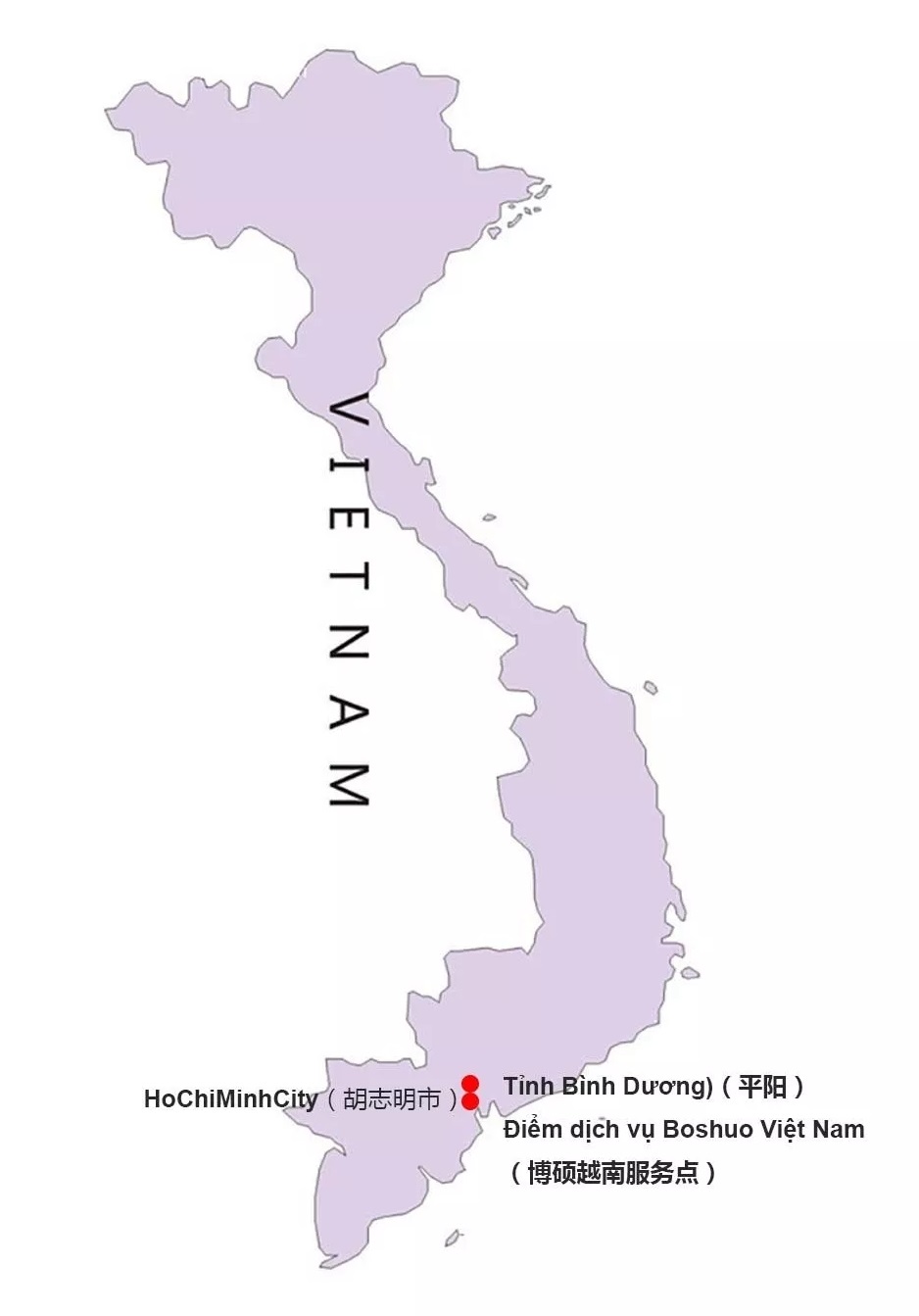 ▲Điểm dịch vụ Boshuo Việt Nam
(Richfruits Vietnam Service Point)
"Taking customer needs as the center and creating the greatest value for customers"

is our service concept, and we have always implemented it resolutely. "Vietnam Woodworking Machinery and Furniture Accessories Exhibition" ended successfully. Thanks to the support and trust of many new and old customers. With your support and trust, Richfruits will continue to show great success.